3 Questions to Ask Yourself Before Renting to Own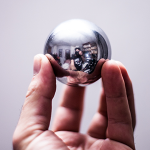 A lease option can work out beautifully for you as the buyer if you walk into the arrangement with your eyes open. We want everyone to succeed in their dream of homeownership, so here are three questions you need to ask yourself before you decide that renting to own is for you.
1. Will You Qualify for a Mortgage Later?
Renting to own essentially pushes the purchase date out 12-36 months so that you have the time to save for a down payment, raise your credit, and line up financing.
So if you can't qualify now, what is your plan to qualify in a couple years? If you need to repair your credit, have you spoken with a credit reparations company to help you with that? Do you have a savings account set aside for your down payment? Are you committed to make the necessary changes so that you can own your home in a couple years? When you have a plan in place, you're much more likely to succeed.
2. Have You Done Proper Property Value Research

You are as responsible as the seller for agreeing to the purchase price. Educate yourself about the area, and ask the seller for comparables so that you know the agreed upon price is a good one.
The option is usually 1-3% of the agreed price paid upfront, and it is forfeited if you choose not to buy, so knowing that you're locked into a good deal, with honorable people, will make you all the more motivated to make sure that, at the end of the option period, you are ready, willing, and able to follow through with the purchase.
3. Read the Contract
We recommend that you have an attorney read through the contract with you. We recommend consulting an attorney or going through the contract line by line with the seller and having them explain it to you because knowing what you're agreeing to is essential to a successful outcome.
Renting to own is a fantastic option for many future homeowners, and we want to see you succeed – it's why we do what we do – but the bottom line is that, like with anything else, you need to educate yourself on what you're getting into. When you are knowledgeable, there is no need to worry or fear.
If you're ready to explore renting to own for yourself, contact us and we'll answer all your questions.